Information for this email comes from the USDA RMA's Summary of Business Report which provides data accounting the participation in many federal crop insurance programs (including Dairy Revenue Protection)
Coverage From Week Ending 8/21/2021

(Million Pounds)
*Effective Coverage = Pounds Declared x Protection Factor
Total Coverage by Coverage Period

(Million Pounds)
*Effective Coverage = Pounds Declared x Protection Factor
---
Coverage by Class & Pricing Option
From Week Ending 8/21/2021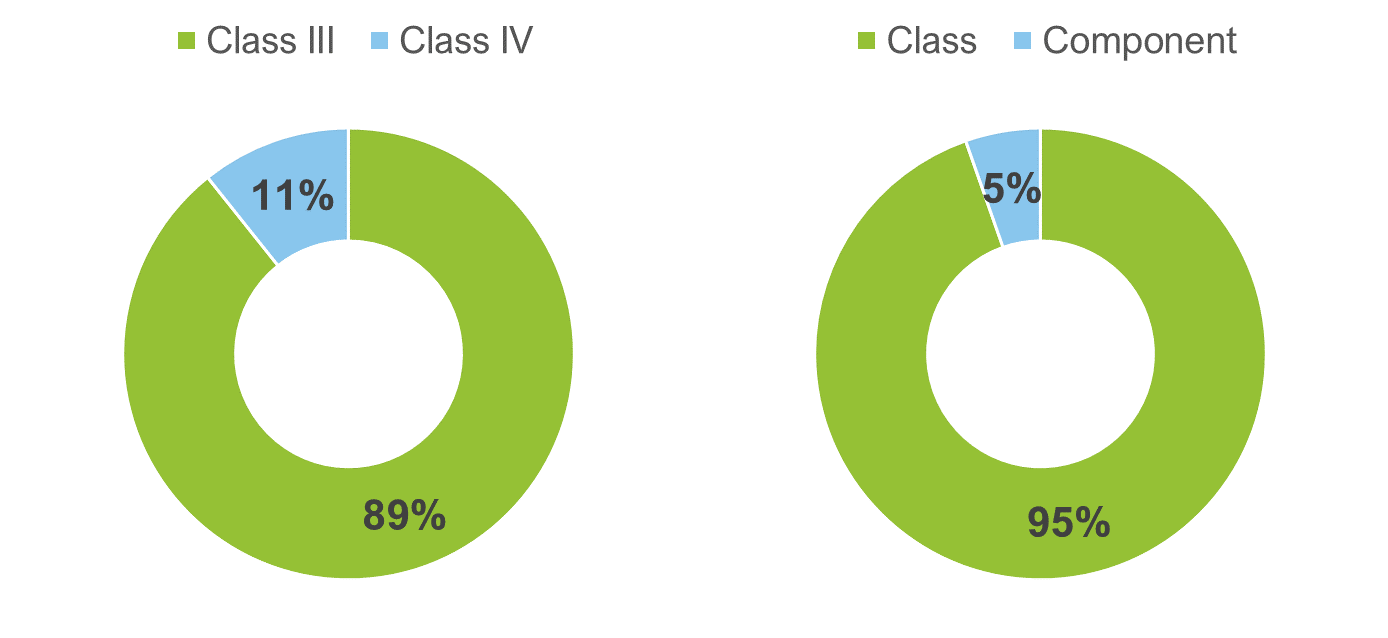 ---
Pounds Covered by Week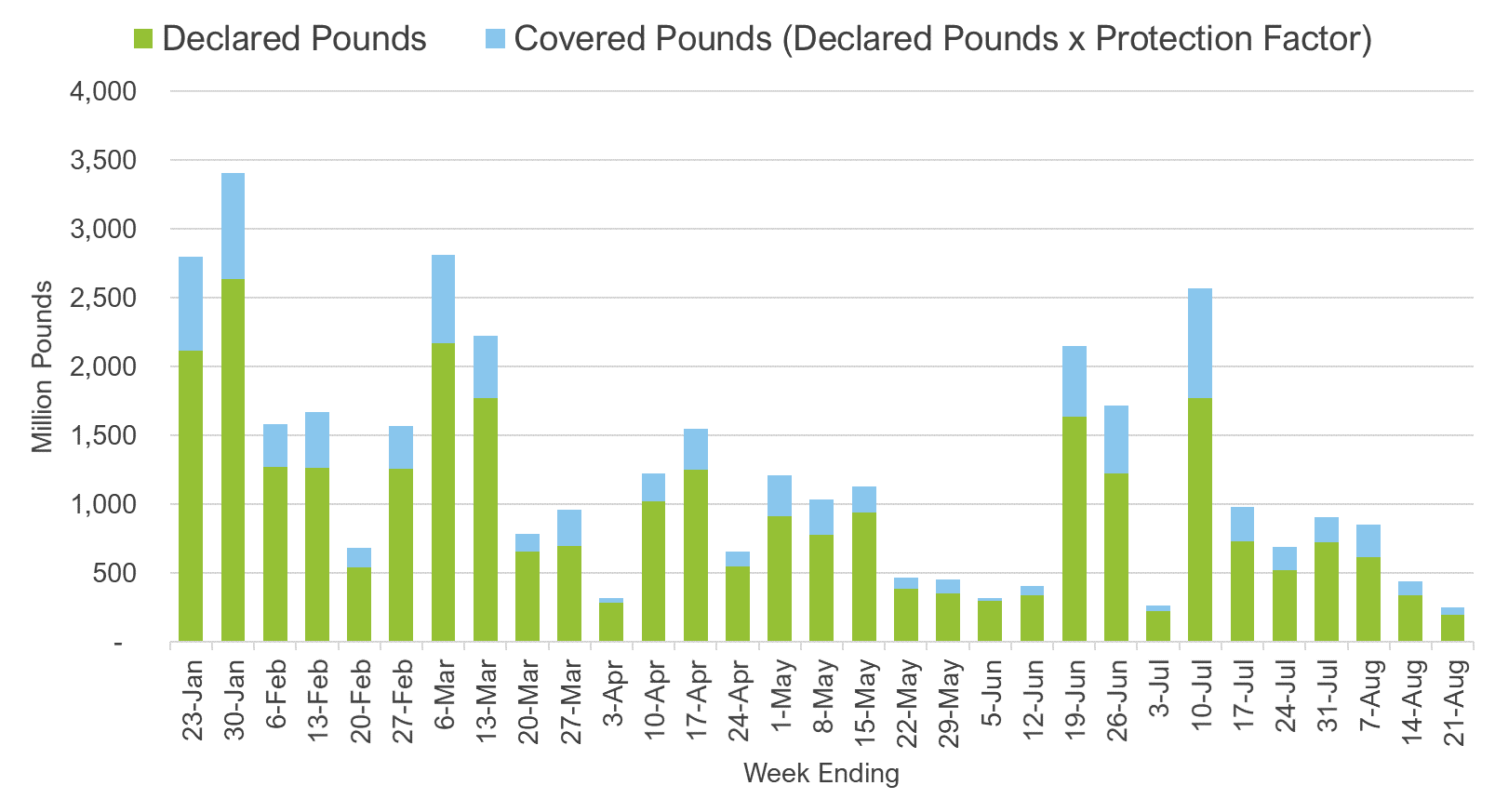 ---
Percent of US Production Covered
(future production expectations based on prior year's milk production)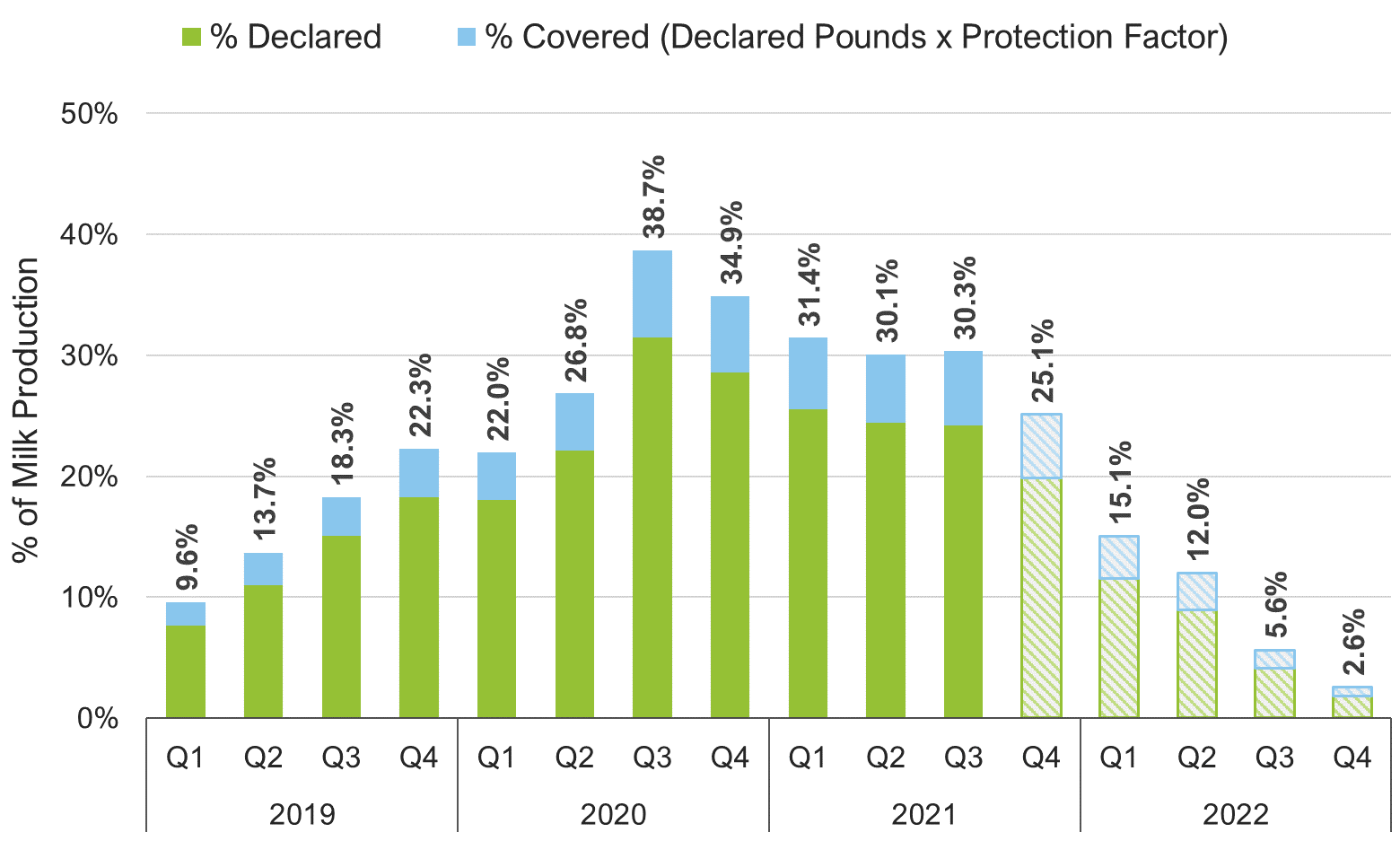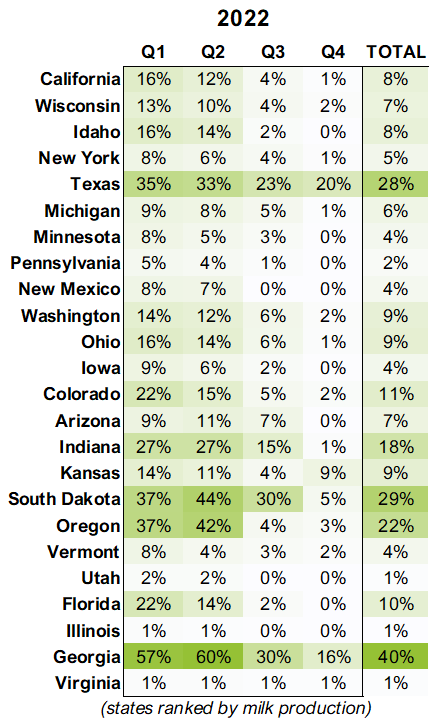 Table based on the Effective Pounds Covered for each Coverage Period
Effective Coverage = Pounds Declared x Protection Factor
---
Indemnities by Coverage Period
(Total Gross Indemnities / Total Effective Pounds Covered)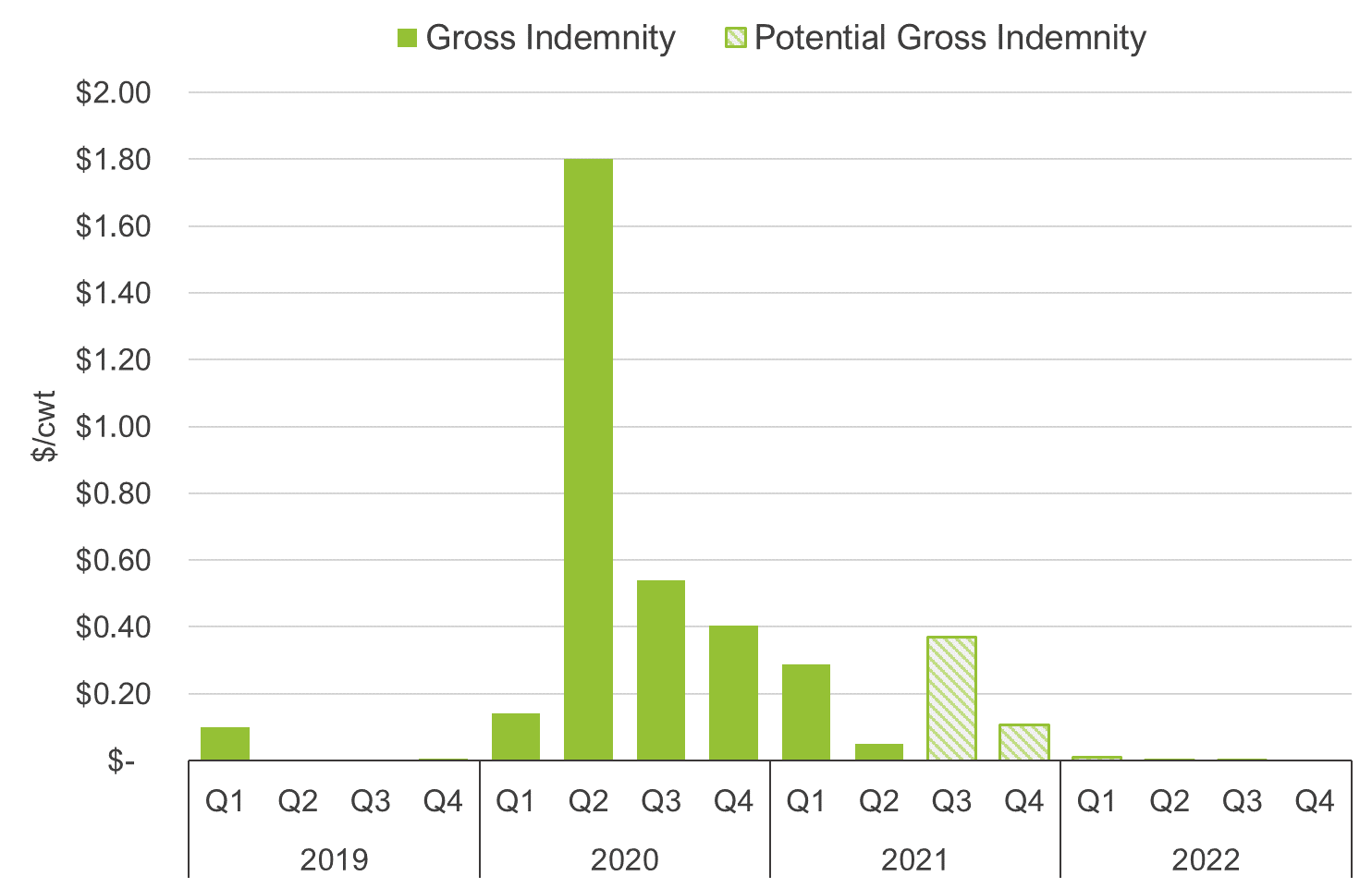 ---
Want to look at today's quotes?
Questions About DRP?
Call/Text: 559-623-4172
Email: drp@highgrounddairy.com

---
Disclaimer: HighGround Insurance Group (HGIG) is an agency affiliated with HighGround Dairy (HGD). HGIG is a licenesed insurance agency in many US states. HighGround Dairy is a division of HighGround Trading (HGT), an Introducing Broker (IB) registered under United States Laws. Nothing contained herein shall be construed as a recommendation to buy or sell commodity futures or options on futures. This communication is intended for the sole use of the intended recipient. Futures and options trading involves substantial risk and is not suitable for all investors.