Behind the Scenes: Meet the HighGround Dairy Market Intelligence Team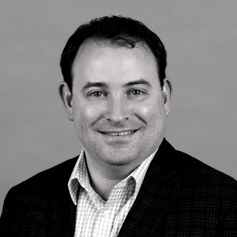 Eric Meyer - President
HighGround Dairy President, Eric Meyer, is a seasoned dairy risk management and procurement professional with more than 20 years of experience including tenure at Downes-O'Neill LLC, Sara Lee Corporation, FCStone & Winona Foods.

Eric's extensive hedging and procurement experience for both small boutique firms and large multi-national corporations gives him a unique insight into the dairy market. He has a long tenure of creating insightful educational programs and content, heading the creation of eDairy, the industry's first online source for dairy market news and the Downes-O'Neill Outlook Conference, an annual event that still exists today.

Market Focus: I cover it all!
Best Part of Your Job: Working alongside a talented team and servicing our clients is the reason I wake up each morning
Favorite Way to Consume Dairy: A good 3 Year Aged Wisconsin Sharp Cheddar, sliced right off the brick!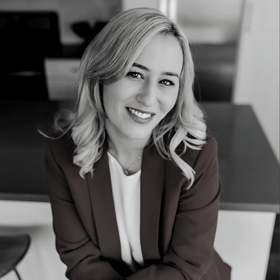 Alyssa Badger - Director of
Global Operations
Alyssa started her career at the Board of Trade managing a firm that had a primary focus in grains. The nucleus of her position centered around order entry and research development; from there, Alyssa's enthusiasm for commodities continued to grow and expand. This enthusiasm led her to move to West Texas and assist in hedging for the largest originator of U.S. cotton to textile mills worldwide. Alyssa has now settled back in Chicago as the Director of Operations and Manages HighGround's Market Intelligence. Alyssa's background with risk management as well as working closely with New Zealand dairy company's provide HighGround a unique perspective that adds value to our customers.
Market Focus: International demand and global productivity
Best Part of Your Job: Working to keep the entire dairy supply chain informed & building relationships with customers around the world
Favorite Way to Consume Dairy: That's easy - pizza and ranch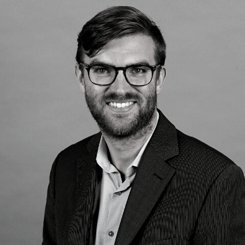 Lucas Fuess - Director of Dairy
Market Intelligence
Lucas has spent his entire life in the dairy industry, beginning with growing up on a 200 cow dairy farm in upstate New York and, most recently, joins HighGround Dairy after 6 ½ years at Glanbia Nutritionals.
In this newly created position, Lucas will be responsible for leading HighGround's market intelligence and analysis division, ensuring that the team delivers maximum value to their global customer base. Lucas will be a primary contributor to HighGround Dairy's published content and will provide the team with a fresh perspective on the markets.
Lucas graduated with his Bachelor of Science degree in Animal Science, Agriculture Education, and International Studies from Cornell University in Ithaca, New York; he has also earned a Master of Science degree in Agriculture Economics from Purdue University in West Lafayette, Indiana, and a Master of Business Administration degree from the Kelley School of Business at Indiana University in Bloomington, Indiana.
Market Focus: Dairy analysis, price forecasting, and market opinion
Best Part of Your Job: Turning data into an easy to understand story so the dairy supply chain can make improved business decisions. And, the people!
Favorite Way to Consume Dairy: Cheese belongs on everything
Florence Lau - Dairy Market Analyst
Florence joined HighGround Dairy in April 2019 as a Dairy Market Analyst focusing on supporting the Market Intelligence team with data automation, contributing to reports and developing market analysis. Prior to joining HighGround, Florence graduated from University of California, Irvine with a focus in Arts. Her previous work experience includes retail corporate with a focus on demand forecasting, inventory analysis and supply chain. Florence enjoys learning about the dairy industry everyday and assisting the team on evolving efficient reporting ensuring our customers receive prompt and accurate data.
Market Focus: Data Analysis
Best Part of Your Job: Learning the different aspects of dairy markets from global trade to dairy consumption on a retail level
Favorite Way to Consume Dairy: Baking and ice cream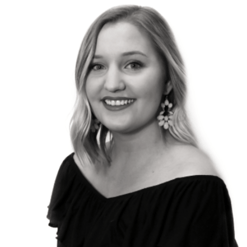 Becca Kelm - Relationship Specialist
As our Relationship Specialist at HighGround Dairy, Becca was brought on to help the team maintain and develop strong, trusted relationships with our valued customers. Becca's passion for learning and taking on new challenges, with a desire to serve clients in the best way possible, has been a needed asset for the HighGround team as maintaining customer satisfaction within all facets of our business is the nucleus of our success model. Alongside providing outstanding, dedicated client care, Becca is also responsible for aiding the sales team with developing and executing strategies for future success.
Market Focus: Customer and team Relations
Best Part of my Job? Helping our customers get the most out of our resources and coming up with new strategies to keep our team efficient
Favorite Way to Consume Dairy: Cheese curds!